Decorative wall plate Bacardi square vintage model 3

-

Bacardi

- Price :

28.84

€ - Stock : Out of Stock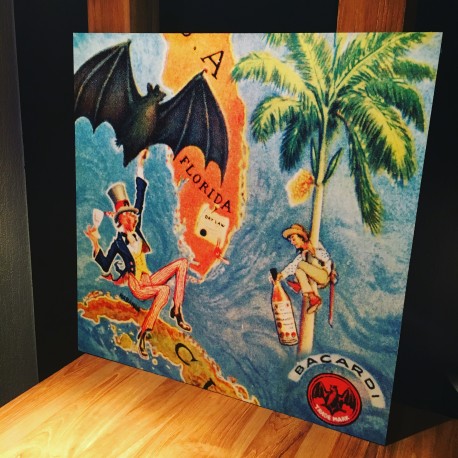  
Decorative wall plate Bacardi square vintage model 3
Look for the description below.
Dimensions : 50 x 50cm

Politique de livraison
The decorative plate represents a drawing of a top view of cuba. Cuba is cut in half. The northern part is at the bottom of the square and the southern part is at the top of the drawing. An official document seems to have been nailed on the card, on which it is marked "Day law".
On the left side, you see a man holding a glass and seems to cling to an enormous bat.
On the right side, we see a tourist climbing a palm tree holding a magnum bottle of superior Rhum Bacardi.
Below, the Bacardi mention overhangs a vintage Bacardi logo.
The plate is made of bakelite and can therefore be placed outside.