Kit 6 Champagne glasses Moët & Chandon + 1 cooler for Magnum bottle

-

Moët & Chandon

- Price :

229.90

€ - Stock : Out of Stock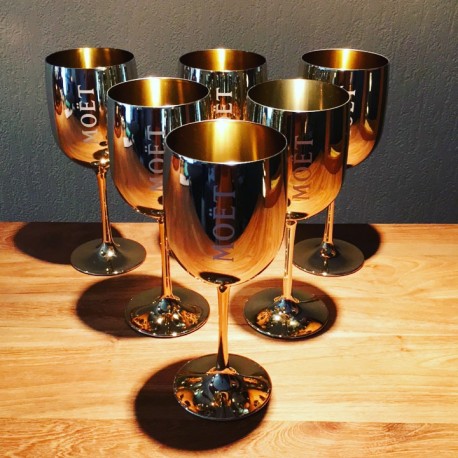  
Kit 6 Champagne glasses Moët & Chandon + 1 cooler for Magnum bottle
Find the details of this item below

Delivery policy
These magnificent cup of champagne Moët and Chandon are made of plastic. The golden color and and its vertical white logo "Möet" make it a unique glass of its kind.
Their golden color gives them a chic look that will not go unnoticed by your guests.
They are sold with a matching cooler magnum bottle. Simply unscrew the lower part to place the bottle. This cooler can also be used as decoration.