Dummy champagne bottle Piper Heidsieck Brut 3L (Jeroboam)

-

Piper Heidsieck

- Price :

42.90

€ - Stock : Out of Stock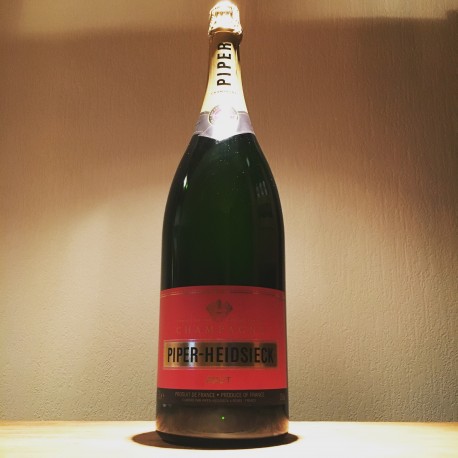  
Dummy champagne bottle Piper Heidsieck Brut 3L (Jeroboam)
This is a dummy champagne bottle. Dummy is to say, that the bottle does not contain any champagne.
The purpose of this collector's item is only decorative.
The bottles are real sealed glass bottles. They are identical to the bottles that can be found for sale in shops, except that they are empty.
Height = 50 cm

Delivery policy
Data sheet
Type of spirit

Champagne

Code HS (Taric)

70109051

Material it is made of

Glass