Glass Jar Amaretto Sour

-

Amaretto Sour

- Price :

3.55

€ - Stock : In Stock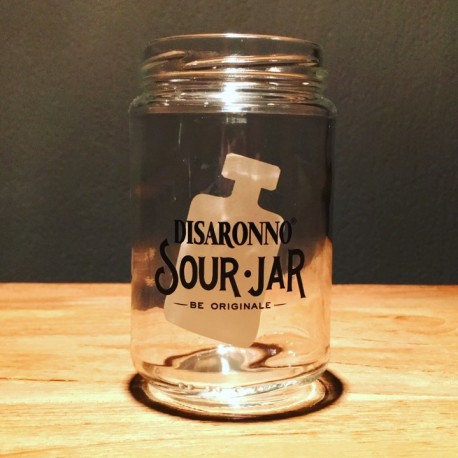  
Glass Jar Amaretto Sour
Disaronno recently presented his cocktail "Amaretto Sour". The company considered that this jars are very trendy and promoted this type of glass for their new cocktail.
Beware : Very limited stock !!

Find the cocktail recipe for this glass below

Delivery policy
The contemporary design of this glass makes it a very original cocktail glass.
Amaretto Sour is a refreshing and unique cocktail where you meet the characteristic notes of DISARONNO the smell and freshness of freshly squeezed lemons.
To prepare this cocktail, you should shake all the ingredients with ice :
   50 ml Disaronno
   25 ml Fresh lemon juice
   5 ml Sugar syrup
   Egg white
This cocktail should be served in this type of glass, accompanied by crushed ice, a straw and a lemon zest for decoration.
* Looking for a shaker? Find on sale on Drinkpalace