Glass Tumbler Jack Daniel's Single Barrel

-

Jack Daniel's Single Barrel

- Price :

6.53

€ - Stock : In Stock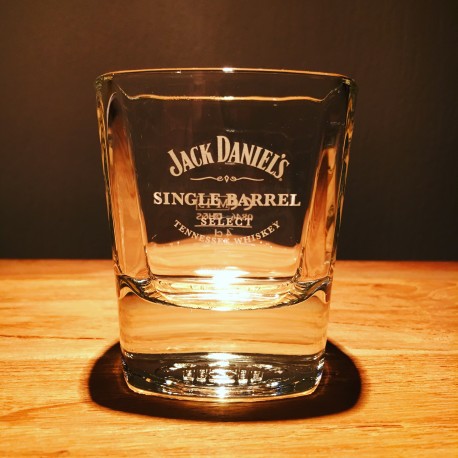  
Glass Tumbler Jack Daniel's Single Barrel
The single barrel is far superior to the two other whiskey of the brand (Brand Jack Daniels Old No. 7 Jack and Gentelman).
The single barrel glasses are extremely rare and hard to find. This glass is decorated with the logo of Jack Daniel's written in white, followed by "Single barrel - Select Tennessee whiskey". At the back of the glass, there is a 4cl gauge to help you to serve your whiskey.

Politique de livraison
Single Barrel aging is done in barrels on the upper shelves of the warehouse, where the temperature variations are strongest. The exchanges between the oak and the whiskey get more intense, this is why the whiskey developed very fragrant notes.
In contrast to other whiskeys, this whiskey comes only from one barrel, it is not a mixture between a plurality of barrel's.
The Single Barrel has an alcohol content of 45 °. The rich taste gives us caramel and vanilla sensations.
The differences in the deep amber color are highly dependent on oak wood of which the barrels were made. So each bottle is unique.