Glass Beer Triple Karmeliet 33cl

-

Triple Karmeliet

- Price :

5.70

€ - Stock : In Stock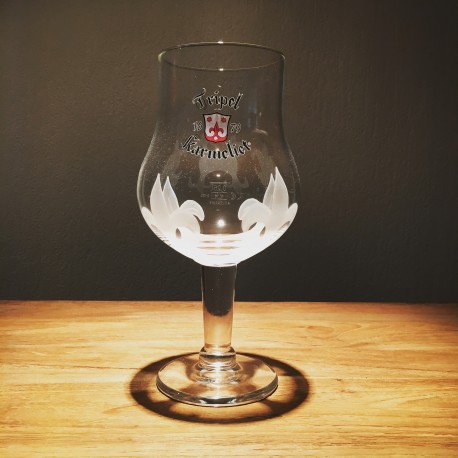  
Glass Beer Triple Karmeliet 33cl
The Karmeliet is a Belgian beer with a high alcohol percentage (8.4%). This beer is served in a glass base was decorated with a lily pattern. According to Michael Jackson, an international beer expert, this beerglass is the most stylish glass in Belgium.

Politique de livraison
To serve the Tripel Karmeliet, you should keep the glass slanted and serve slowly. The foam should extend from the top of the lily at the top of the glass.