Dispenser Bacardi 5cl

-

Bacardi

- Price :

14.46

€ - Stock : In Stock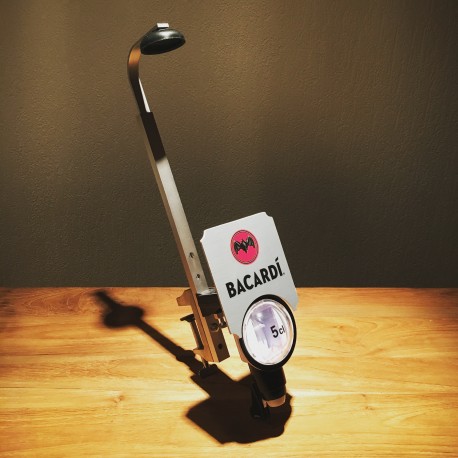  
Dispenser Bacardi 5cl
To get the proper dose in your glass for cocktails recipe for example, you need a dispenser. Test now this Bacardidispenser.

The principle of the dispenser is to put an exact dose in a glass by pressing the rim of the glass on the push button. The delivered amount is: 5cl

This feeder is designed for bottles of 0,70l and 1L.
More information below

Politique de livraison
The upper decorative plate uses the colors of Bacardi brand. The name and the logo of the brand is written on it.
The fastening system of the dispenser allows you to either attach horizontally (at a table, a work surface or shelf) or vertically (wall).